That's right!
I have teamed up with some of my fellow bloggers and business buddies and we are giving away a Nook Color, case and screen protector to one lucky person!!!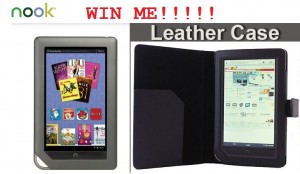 You can enter to win using the Rafflecopter form below.
Please see the bottom of the form for rules.
(Rafflecopter form may take a moment to load.)
8 Responses to "Enter to #Win a Nook Color, Case & Screen Protector! #Giveaway Ends May 23rd"